When the time comes for you to search for the perfect unique wedding band for your partner, the first thing you need to know is what ring style you prefer. That's why acquiring sufficient knowledge about different wedding band style for your beloved one.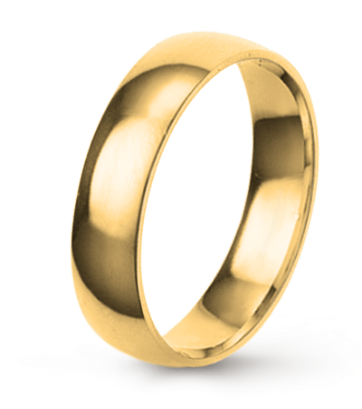 These traditional but evergreen styles. Traditional in this setting doesn't mean exhausting or fundamental; these ring styles are adaptable and ageless. These contribute to the most commonly purchased category for wedding. It comes in - Yellow Gold, White Gold, Rose Gold and Platinum. The width of the rings may vary from 2 mm to 8 mm. Width of wedding band is more of personal choice. Wider bands for women are little less comfortable, men usually prefer wider bands.

Classic wedding bands are known for their comfort. Since wedding bands are for daily wear, comfort is extremely important.

Opposite to the classic ring style which doesn't have any particular carvings or added properties (it's plain and traditional), the carved wedding rings come with a twist on the ring. It's a better choice for people who desire intricate and detailed work on their wedding rings. An excellent combination would be a woman with a classic engagement ring and more elegant or modern carved wedding ring.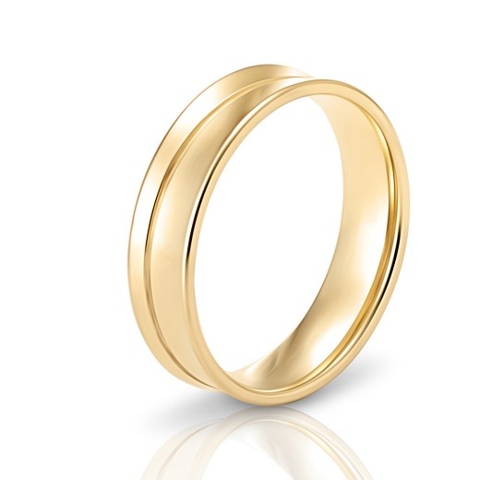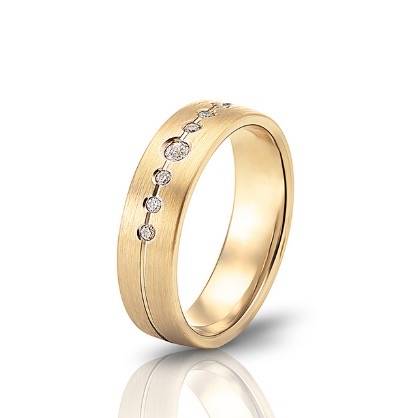 Diamond wedding bands are a beautiful image of a deep relationship between two soulmates. What's unique about this type of wedding rings is that they are brighter and sparkling. Diamond wedding rings offer a variety of shapes, metals, sizes, and widths. Whatever your taste is, we will take care of it.

It's a typical attitude for two married people to exchange their anniversary rings on their anniversary. There is an assortment of options to pick between metal, style, width, etc. when it comes to an anniversary ring. Different people have different preferences. Some like yellow gold, others prefer platinum. It's known that most women out there try to match their anniversary ring with their engagement and wedding rings.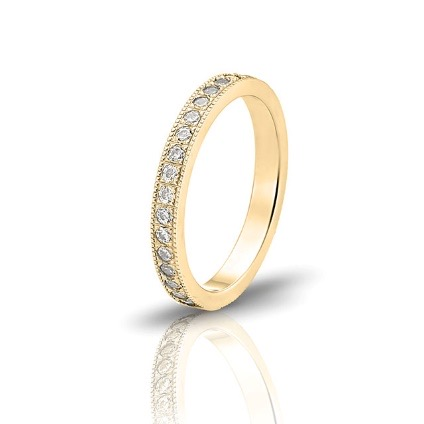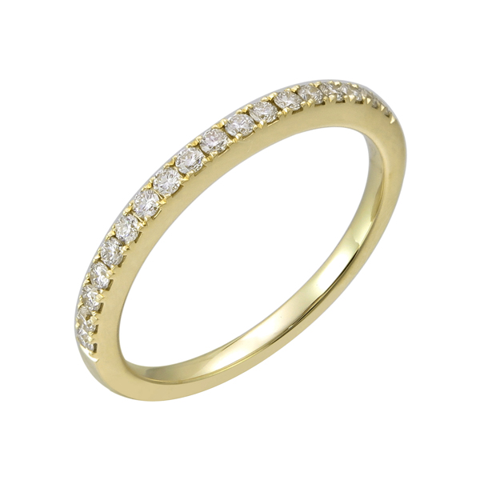 Eternity Rings signals unconditional and eternal love. They are a symbol of lifelong commitment. These bands are a perfect gift for anniversaries, Valentine's Day and any other special occasion. Eternity rings have diamonds around the ring. More precisely, rings completely studded with diamonds are called full-eternity diamond rings and rings with diamonds studded halfway/top are called half-eternity diamond rings.
The full eternity ring is an excellent choice when attending a special event or hanging out with your beloved one. With its brilliance and fire, the full eternity ring can be a fantastic option for you when celebrating anniversaries.
Stackable wedding bands are becoming modern and trendy these days. That is to say, they may seem new to us, in other countries wearing stackable rings is a tradition. In Scandinavia, it's normal for a lady to have three rings to her left ring finger. Stackable rings bring a lot of style and sparkles. That's why they are a good choice for a modern person.